Fullerton Colored Concrete
Most Trusted Colored Concrete Contractors in Fullerton, California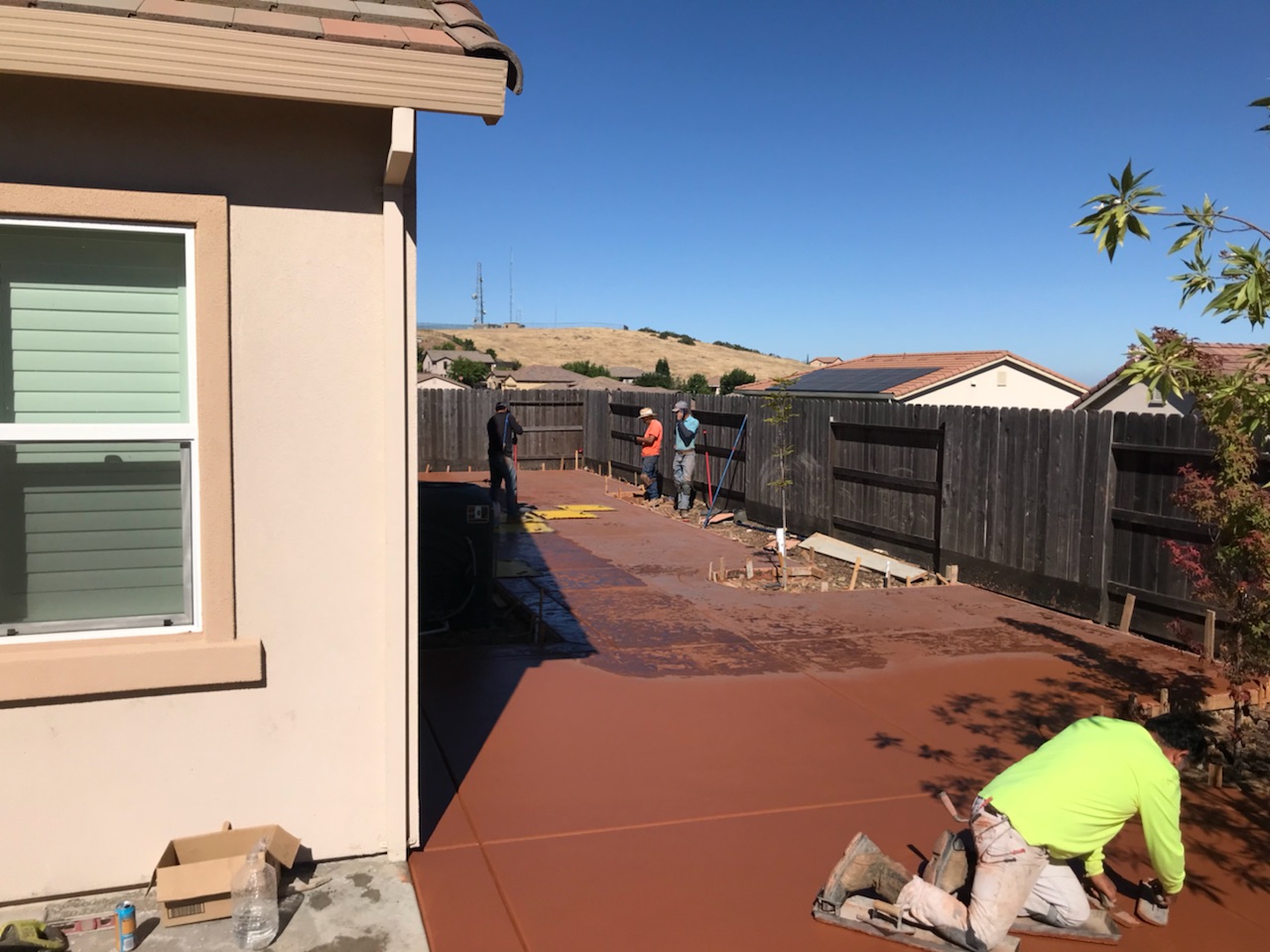 Wishing there was a way to revamp your dull, grey concrete floor? Well, the simplest solution is colored concrete. They are an amazing invention that allows you to retain the durability of concrete, with a dash of color added to them.
We at Fullerton Pro Concrete and Masonry provides top colored concrete services in Fullerton. Contact us at  (714) 844-7499.
What is Colored Concrete?
To put it simply, colored concrete is normal concrete with some added colors. This is a great way to make your surface, driveway, patio, and sidewalks look great, within spending a whole lot of money.
The Making of Colored Concrete
The procedure of making colored concrete is pretty interesting. The best part is, you can add color according to your preference, and taste, and you can also customize your concrete depending on the color of your house. Now, let's have a look at the various ways in which colored concrete is made.
One of the most common processes is to mix color pigments into your concrete mix to give it a nice color. Another way is to use dust colors on top of concrete. Apart from these, stamped concrete has gained immense popularity nowadays, as you can replicate the looks of bricks, stones, and wood on your concrete surface, at a highly reasonable price. 
Why Use Colored Concrete? 
Colored concrete can completely transform the design of your concrete.

It is an economic way to revamp your concrete surface.

The colors are mixed really well with the concrete, hence there is no need to worry about color fading.

The best feature of colored concrete is its customizability.

A little bit of occasional cleaning is enough to retain the look of your colored concrete. 

Colored concrete is less prone to developing cracks on it. 
Is Colored Concrete Expensive?
Contrary to popular belief, colored concrete is pretty inexpensive. Since concrete is easily available, and is cheaper than other materials such as stones and wood, installing colored concrete is a cost-effective procedure.
If you are in the Fullerton area and have a similar project, hire us to get the best services in town. Give us a call at (714) 844-7499.
Why Should You Hire Fullerton Pro Concrete and Masonry?
At Fullerton Pro Concrete and Masonry, we believe in delivering the best quality of service. Our team of professionals has the skills and experience required, and they won't give you any scope of complaints. They will take care of the entire construction process on your behalf. So what are you waiting for? Give us a call today at (714) 844-7499 and get beautiful colored concrete for your house.