Top Countertops Contractors in Fullerton, California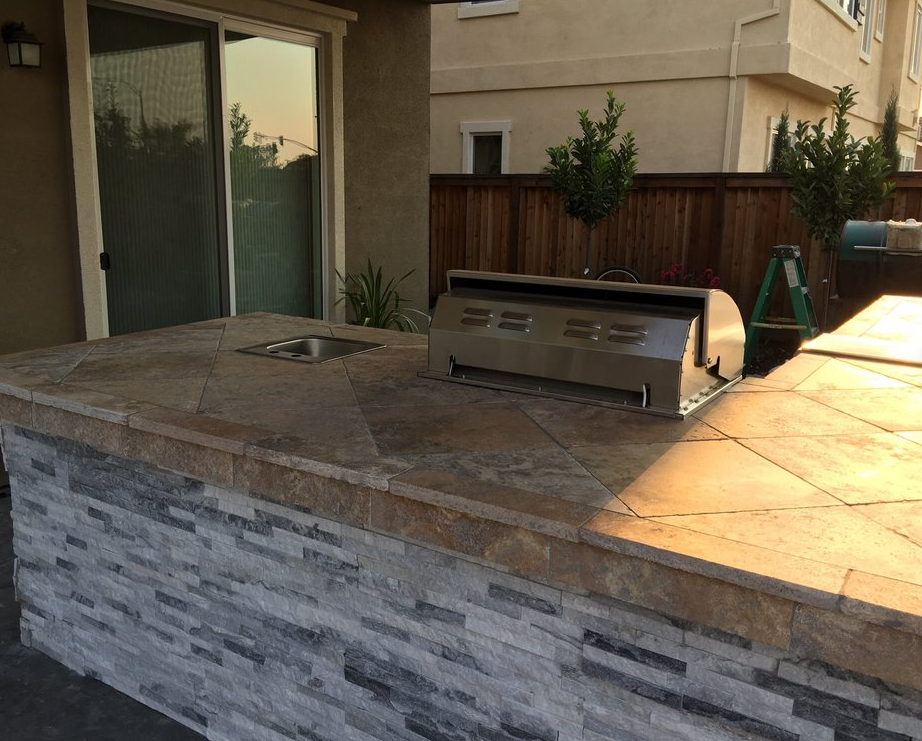 Concrete has become a widespread choice for household countertops. But concrete is not the only choice. Stones add an elegant design to your kitchen when you use it for constructing your kitchen countertop. Granite countertops are quite durable too and they look beautiful. There are credible options for outdoor kitchens as well. Considering the functions and nature, there are multiple types of countertops available in the market.
If you need to know more about which material suits your house the best, just give us a call in (714) 844-7499. 
What is the Best Countertop in The Market?
When it comes to countertops, concrete has become the most convenient choice. The popularity of concrete countertops is quite justified. Concrete is a man-made substance and that's why you get a wide array of options. Concrete countertops come with plenty of styles, designs, and structures. The freedom to customize is what makes concrete such a popular choice. And on top of that, concrete comes in various price brackets so there's little to worry about that as well. But, concrete countertops can be prone to stains and cracks under extreme use.  
Stone countertops, on the other hand, have a luxurious look. Granite is the obvious choice if you want to go with stone countertops. They look beautiful and among stones, they perform the best. Granite withstands heat pretty effectively and the surface is totally reliable. Consequently, granite performs really well as outdoor countertops.
Marble is another great choice for stone countertops that fares well as outdoor countertops as well. They are highly durable in nature and marble countertops appear beautiful. Quartzite is another option if you don't like the hang of granite. Quartzite is scratch resistant and makes them a compelling alternative to granite. Quartzite has the appearance that can fool untrained eyes into guessing it as marble. So if you need a cheaper alternative to marble, quartzite is your option. Don't confuse quartzite with quartz which is a man-made material. Soapstone is also an ideal choice for outdoor countertops. 
Countertop Installation
Countertop installation is quite a tricky business. Concrete countertops and different kinds of stone countertops come with different challenges and they must be addressed properly during installation. A faulty installation will render your countertop unusable. The surface of countertops needs to be sealed properly to protect them from stains and further damages. Outdoor countertops come with different sets of challenges altogether. While installing outdoor countertops, one must keep in mind the weather factor. 
Perfect countertop installation is particularly important because repairing countertops is not an easy task at all. That's why you will need professionals possessing the necessary skills and knowledge of the job. We at Fullerton Pro Concrete and Masonry provide you the required knowledge and experience for hassle-free installations of countertops in Fullerton and their subsequent maintenance.
If you are planning on installing a countertop in your house, give us a call today at (714) 844-7499!