Most Reliable Stamped Patio Contractors in Fullerton, California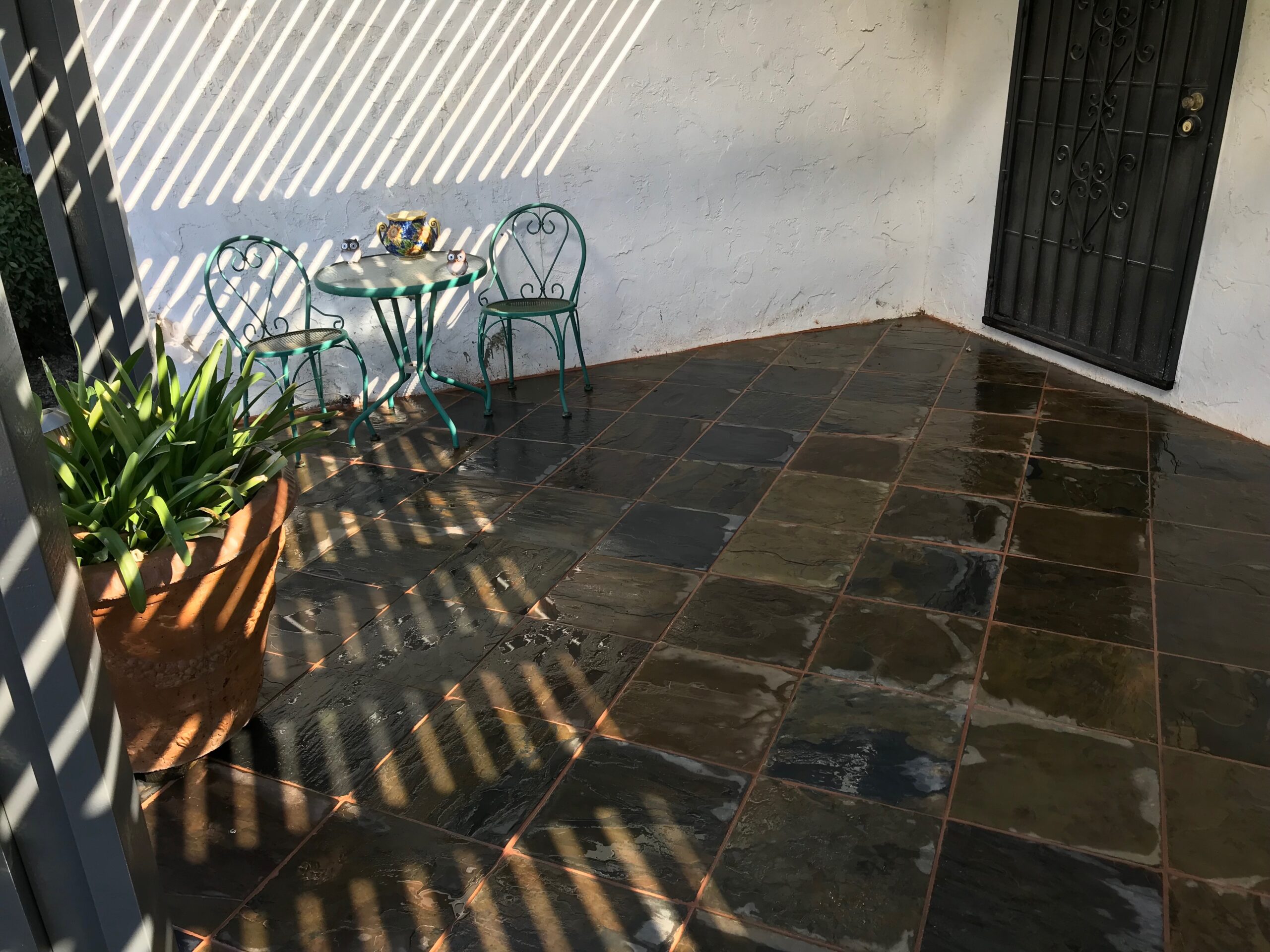 The patio has to be the coziest corner of your house. This is the place where you can hold gatherings, spend time with family, or have some alone time by yourself. That is why your patio needs to be perfect. There are a lot of options available for constructing your patio. You can either choose concrete, brick, or stones for your project. Among these, concrete patios are the most common, due to their cost-efficiency and high durability. But if you detest the greyish hue of concrete, and yet wish to have a sturdy finish for your patio, then stamped concrete is the solution. A stamped patio not just looks good, but it is also sturdy and strong.
Contact Fullerton Pro Concrete and Masonry at (714) 844-7499 for concrete and masonry services.
What is Stamped Concrete?
Stamped concretes are used for replicating the texture, color, and designs of tiles, flagstones, bricks, rock, etc. on a concrete surface. This is a great way to revamp the look of your patio without spending a fortune. Apart from the patio, concrete stamps can be applied to pool decks, sidewalks, and floors. The intricate designs on concrete stamps make them look as good as other materials, while still retaining the solidity of concrete. 
Why Should You Get A Stamped Patio?
Stamped concrete can completely transform the visuals of your boring, dull patio.

Patio, for many people, is their favorite spot in the house. And it certainly deserves the best designs and style. 

Stamped concrete can effortlessly recreate the looks of stones and bricks. While using real stones from nature is pretty costly, concrete stamps are much cheap and are widely available. 

Installation of stamped concrete is pretty easy, especially if you hire a professional masonry contractor like us. 

Stamped patio is a single-time investment, as they are extremely durable. 

When you construct a stamp patio, cleaning would be absolutely hassle-free. 

Concrete stamps are made in such a way that the color and textures do not become faded. So your patio will look brand-new, always! 

Stamped patio is skid-proof and can resist water pretty well. 
What is The Cost of Building A Stamped Patio?
Contrary to what you may think, stamped patio can be constructed in a very little amount of money. Since the key ingredient is concrete, the project won't cost you much. Get in touch with us today to get a quote for your house. Call us at (714) 844-7499.
Why is Fullerton Pro Concrete and Masonry The Best Choice for You?
Your patio should exude elegance, and shouldn't ever look dull and monotonous. Building a stamped patio is entirely a professional job, that requires a certain set of skills and expertise. If you are looking for the best masonry contractor in Fullerton, California, then we are the right choice for you. 
Our craftsmen at Fullerton Pro Concrete and Masonry will take complete responsibility for making your patio look gorgeous. They are highly skilled at their jobs, hence your project will get done in a jiffy. Moreover, we will make sure that the craftsmen provide you with the best possible services, and fulfill all of your requirements. 
To build a stamped patio in Fullerton, or for any other masonry related work, you can give us a call.  Dial (714) 844-7499 today.