Fullerton Decorative Concrete
Most Reliable Decorative Concrete Contractors in Fullerton, California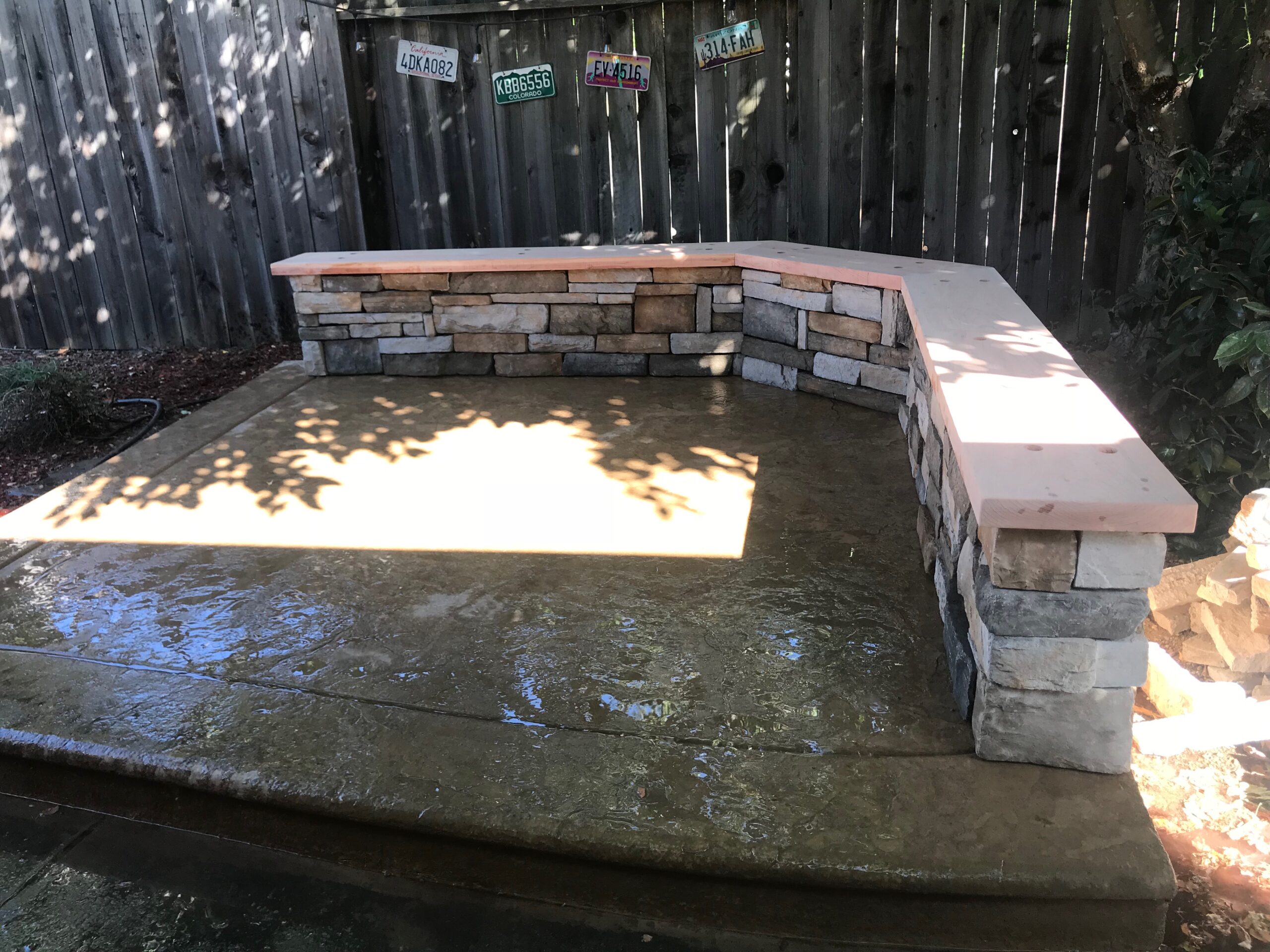 When you are planning to construct or refinish your driveway, pool deck, patio, or floor, decorative concrete counts as a popular choice. 
Planning to install decorative concrete in Fullerton? Call us today and get a quote for your project from the top-rated concrete and masonry contractor in Fullerton, CA. Call (714) 844-7499 now.
What is Decorative Concrete?
Wondering how decorative concrete is different from your usual concrete? Well, decorative concrete is basically a decked up version of concrete that has the strength of concrete, and also has an elegant and stylish look. 
In modern homes, concrete patios, driveways, and floors do not look very appealing. Your beautifully designed house does deserve something designer for its outscape. Here, decorative concretes come as a perfect choice. 
Why Choose Decorative Concrete?
There are plenty of reasons why you should choose decorative concrete for your next project. 
First and foremost, decorative concrete is extremely sturdy. Since the material is concrete, you cannot question its strength and resilience. 
Secondly, as compared to normal concrete, decorative concrete looks amazing. You can create patterns similar to stone, wood, and brick on decorative concrete. This option makes it a highly popular choice among customers. 
Thirdly, concrete is an inexpensive material. If you actually had to use authentic stones and bricks for your project, it would have been unimaginably expensive. But since decorative concrete is affordable, you don't have to worry about the price tag while enjoying the aesthetic appeal of its finish. 
Fourthly, decorative concrete lasts for a really long time. Once you install them in your household, they are surely going to stay there for very long. 
Fifthly, decorative concrete is adept at handling wear and tear and natural pressure. Unless there is an abnormal amount of unwanted pressure, the surface remains strong and durable. 
Seventhly, as opposed to materials like brick and stone, decorative concrete requires very little maintenance. 
Dial (714) 844-7499 and get free estimates for your projects!
Different Varieties of Decorative Concrete
You will come across different varieties of decorative concrete available in the market, such as stamped concrete, concrete overlaying, concrete dyes, concrete countertops, concrete engraving, polishing, and so on. Among these, concrete stamps are most popular for patio, pool deck, and sidewalks. You can explore all the different options available at hand and decorate your house according to your preference and style. If you are looking for some insight regarding constructing an aesthetic outscape, our experts can surely help you out. 
Call us at (714) 844-7499 and we will help you with your needs.
Why Choose Fullerton Pro Concrete and Masonry?
We at Fullerton Pro Concrete and Masonry provide you with skilled craftsmen who are experts at their jobs. No matter which pattern or texture you choose, they will make sure you are completely satisfied with the outcome of the project. In case you need any assistance in choosing the right material or the right design, they will help you out. 
Since concrete works require skilled and experienced hands, it is always a safe option to let the professionals handle such matters. Fullerton Pro Concrete and Masonry is a leading concrete contractor in California, and you can stay worry-free when you give them the responsibility of your household project. 
For more details, feel free to get in touch with us by calling (714) 844-7499.