La Mirada Concrete Contractor
Most Trusted Concrete Contractors in La Mirada from Fullerton, California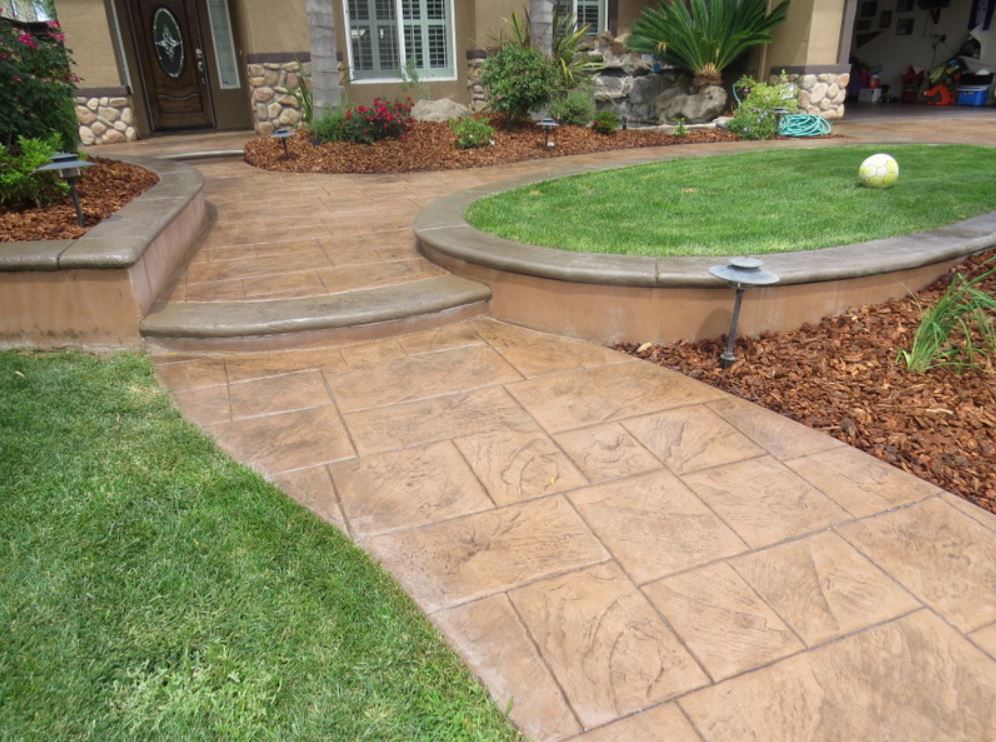 Are you looking for a quality concrete contractor in La Mirada? Then you have stumbled across the right page. When it comes to construction at La Mirada, no one can beat Fullerton Pro Concrete & Masonry. If you have an industrial project, you call us. If you have a residential project, you still call us. Thanks to years of experience and the industry-leading workforce, we will make your life easier. 
Call us at (714) 844-7499 to know more about us and hire us. 
Most contractors in La Mirada aim to provide only a few of the services that, too, with faltering quality. Only the best can give an unparalleled quality of services across all their offerings. We at Fullerton Pro Concrete & Masonry have made it our mission to be the best at what we do. We offer a wide range of services while maintaining the highest level of standards. On top of that, we also aim to establish a channel of communication with our clients. Combined with resourcefulness, trust, and transparency, we are the dream contractor everyone looks for. 
The Services We Offer
Below we have listed down a few of the major services that we offer. But keep in mind the list is quite bigger than this. You can get in touch with us to know more about them and how to approach your project.
Concrete is one of our strongest suits. It's a wonderful building material that can add strength and durability to your projects. Moreover, concrete doesn't necessarily burn a hole in your pocket. But the biggest selling point of concrete is the customizability. You can use concrete to mimic the designs and colors of different types of stones and bricks. Of all the usefulness apart, concrete is tricky to use actually. It starts to harden the moment it is poured.
You have to constantly take care of the spread, the curing process, and the sealing. When you are working with concrete, time is money. And we don't like to waste any. That's why we can provide all kinds of concrete services with the same level of perfection. We offer concrete pouring, concrete foundation, concrete resurfacing, stamped concrete, concrete pavers, concrete patios, countertops, concrete driveways, and walkways.
If you are not a big fan of concrete, maybe you will like a more beautiful material. Yes, we are talking about natural stones. It's no secret that stones provide gorgeous structures. Thanks to their different shapes, sizes, and colors, stone structures grab all the eyeballs. But there is one thing you need to know about stones – if they are not handled properly, stones can easily develop cracks. Only experienced professionals like us can work with stones to increase the durability and maintain the looks. We provide all kinds of stone services such as stone pavers, stone fireplaces, stone patios, stone countertops, and stone veneers.
If you are more of a brick fan, then we have got you covered as well. It's very easy to be enticed by the appearance of bricks. Made from natural clay, bricks have a beautiful, rugged texture and earthly feel. On top of that, they are one of the best materials to handle adverse weather. Bricks are incredibly strong, long-lasting, durable, and handle fire and water nicely. But bricklaying can be a complex job. From having the proper knowledge of mortar to measurements, everything counts. That's why we offer all kinds of brick masonry services, including brick pavers, brick fireplaces, chimneys, brick patios, and retaining walls.
Hire Us
As you might have realized already, we are the one-stop destination for all your construction needs. From masonry works to concrete work, La Mirada hasn't got anyone better than us. We provide the best services, but we also cater to every client's needs. That's why we have an excellent list of satisfied clients who have spread word of mouth. 
Call us today at (714) 844-7499, and Fullerton Pro Concrete & Masonry will be there for you, instantly.