Fullerton Concrete Resurfacing
Most Reliable Concrete Resurfacing Contractors in Fullerton, California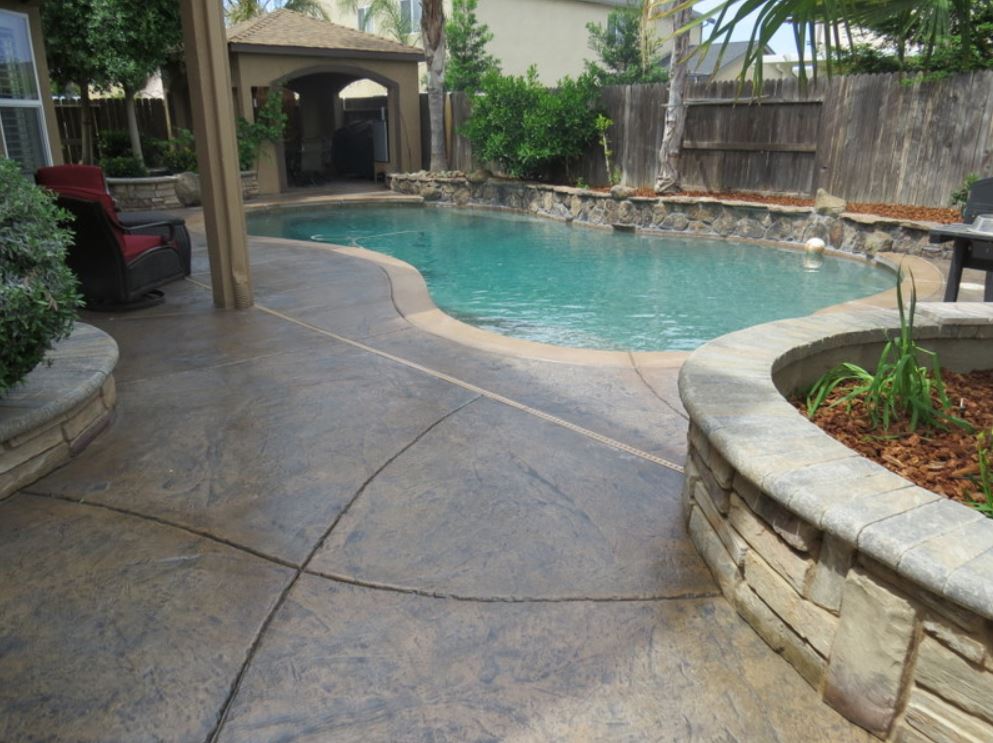 Have you noticed any cracks and fissures on your concrete floor, driveway, or patio? Or are you simply planning to refinish your concrete surface for a more polished look? No matter what the issue is, concrete resurfacing can solve all of these problems. 
If you are looking for a trusted concrete contractor for performing concrete resurfacing in Fullerton, call us today at (714) 844-7499.
What is Concrete Resurfacing?
In case you are not acquainted with what concrete resurfacing is, let us provide you an outline. Concrete resurfacing is the process of refinishing your old concrete, by repairing the cracks and imperfections, without getting rid of the old surface completely.
For doing concrete resurfacing, a fine layer of concrete is first poured on the existing concrete surface. 
Advantages of Concrete Resurfacing
Concrete resurfacing works perfectly when you have a surface that is not entirely damaged but has minor issues with it. Removing the entire old concrete surface and then pouring new concrete all over it is a lengthy process, and it is expensive as well. Concrete resurfacing, on the other hand, is a relatively easier process and doesn't take too long when done by professionals. 
If your driveway, sidewalks, and patio begin to look boring and dull, you can consider doing concrete resurfacing. It is a cost-effective way to revamp your old surface with a brand-new look. If you don't like the grey color of concrete, you can always choose to go for stamped concrete or decorative concrete to add a dash of elegance to your concrete surface. Stamped concrete can replicate the color, looks, and textures of other materials, such as wood, stone, and brick, and installing it won't cost you a fortune.
So if you have noticed some little dents or cracks on your surface, don't wait too long for it to get worse. The best time to do concrete resurfacing is now.  Call us today at (714) 844-7499.
Most commonly, these are the areas that require concrete resurfacing: 
Patio
Your patio is the place that needs to look top-notch, always. It is that area of your house where you can host parties, or just have a relaxing time all by yourself. No matter what the purpose is, having a well-maintained patio adds a lot of value and aesthetic touch to your household. So if you wish to refinish your concrete patio, we are here at your service. 
Pool Deck
Having a cracked or slippery pool deck doesn't look flattering, and it can also be risky if you have kids at home. Whether you wish to repair your concrete pool deck or want to give it a new look, concrete refinishing is a great option.
Driveway
Nobody likes driving on a broken surface. And we are quite sure, no one likes a bland-looking driveway either. Concrete resurfacing can give a fresh lease of life to your old driveway, and make it look as good as new. 
Why Choose Fullerton Pro Concrete and Masonry?
Our expert professionals at Fullerton Pro Concrete and Masonry are equipped with excellent skills to solve all of your concrete problems. So if you are in the Fullerton, California area and searching for a reputed, top-rated concrete contractor, do get in touch with us by calling (714) 844-7499.