Fullerton Concrete Services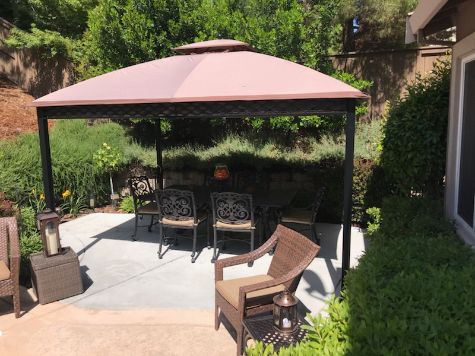 We at Fullerton Pro Concrete & Masonry always aspire to set the benchmark for providing quality services. And we are quite successful at it. Thanks to our team of experienced professionals and an efficient workforce, we not only provide a wide range of services in the construction market but also uphold the highest value of our work. So if you are looking for a quality contractor for your project, you have come to the right place. Get in touch with us today so that you can get your dream project tomorrow. Call us at (714) 844-7499 to know more about us or hire us.
Good contractors attempt to provide the services they specialize in. But only the best can offer you a wide range of services without hampering the quality, just like us. From Fullerton Pro Concrete & Masonry, you will get not only any and all kinds of services but also a quality that is yet to be challenged by the competitors. We believe that our job doesn't end with providing the best services. We also like to establish a relationship around trust, transparency, and mutual respect with our clients. Thanks to this, we have an excellent list of clients who not only left with happy faces but also suggested us to their friends, families, and colleagues and even returned with more projects. 
The Services We Offer
The services we provide are spanned across different fields. From brick masonry to concrete works, we do it all with equal panache. For your help, we have listed down a few of the major services that we provide. But in reality, the list is quite endless, and we can't fit them on one page. Get in touch with us so that we can figure out how to start working on your project.
Concrete Driveway
Concrete is a great material for your driveway. It's strong, durable, and long-lasting. On top of that, if you want, you can include various designs on the surface. But working with concrete is a different story altogether. Concrete starts to harden the moment it's poured, and the curing process also demands experienced professionals. If the installation is not handled properly, it will greatly reduce the functionality of a concrete driveway. And that's why we provide special attention to these kinds of projects.
Pool Decks
Your pool deck area is as important as your pool. Without a strong and beautiful surface, the entire fun of a pool day can get ruined. We are experts at installing concrete pool decks. Not only this, but we have also mastered the art of installing all kinds of cool decks and especially the kool deck.
Patios
A beautiful patio can change the entire look of your property. For a perfect patio, you need it to be functional, reliable, long-lasting, and beautiful. We work with all kinds of building materials such as bricks, stones, and concrete to bring a gorgeous patio to life. 
Fireplaces
Fireplaces are a great thing to have in a house and also in the backyard. But fireplace installation is extremely complex since we have to address every small detail. We install both indoor and outdoor fireplaces by using bricks, stones, or concrete. Apart from this, our professionals are also up for fire pit installation.
Our concrete services don't just end there. We also provide concrete pouring, concrete leveling, concrete resurfacing, stamped concrete, countertops, concrete pavers, and retaining walls.
Masonry Works
On the masonry front too, we provide equally great services with high standards. The list goes on from stone pavers, stone veneer, stone patio, walkways to brick fireplaces, brick pavers, and retaining walls.
We provide excellent concrete and masonry services for our commercial and residential clients. These are the services we offer:
 We understand that working with all kinds of materials in such diverse projects is not everyone's cup of tea. But we don't give excuses. We aim to be the one-stop destination for all your construction needs while maintaining the same quality. It is made possible by our fully optimized workforce and our clients' first attitude. 
To know more about the services we provide and how we can help you, call us at (714) 844-7499, and Fullerton Pro Concrete & Masonry will be there for you.