Fullerton Concrete Pouring
Top Concrete Pouring Contractors in Fullerton, California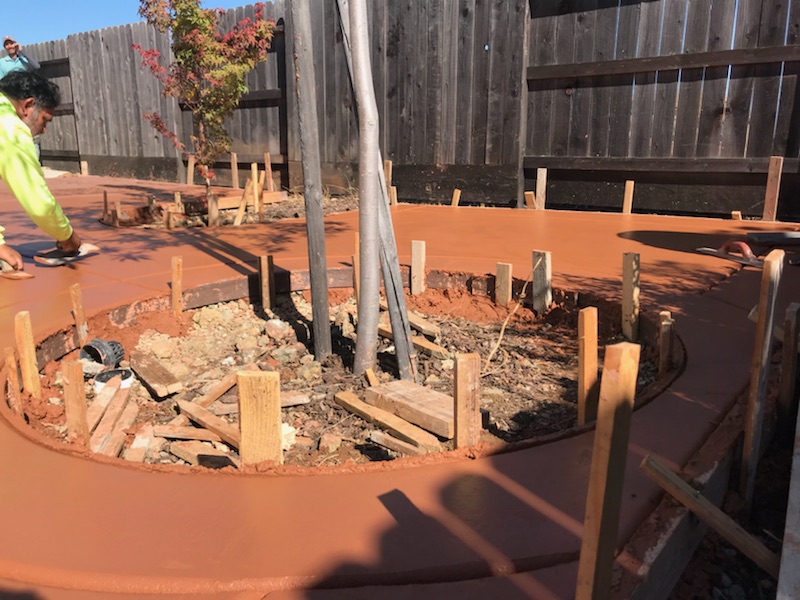 Working with concrete in a construction area is not a very easy task. After deciding on the layout and structure, pouring the concrete becomes the first major job.
Depending on the project's scale, function, and region, the plans and techniques vary a lot. However, pouring the concrete is always almost the same. Even though it appears the same, the job itself is not a cakewalk. Pouring concrete can get tricky if not handled properly. So let's look at a few steps to do that.
Furthermore, if you need any more information regarding concrete pouring in Fullerton, just give us a call in (714) 844-7499.
Steps for Concrete Pouring
The process of pouring concrete is a task that requires full focus throughout. 
The first job is obviously taking stock of things. Preparing the ground, cleaning the site, and marking plans need to be carried out straight away. Forming a sub-base is always recommended.

Once the site is prepared, the forming needs to be done. Forms made of wood or metal are set on the edge of the concrete structure. They are installed in a way that they can be easily removed. 

Once the forms are set in, it's time for the concrete to go in. Generally concrete is transferred to the location by a ready mix concrete truck. While the truck is pouring the concrete, others will shove and move the wet concrete evenly so that lumps and air pockets are not formed.

Once the concrete is poured,  wooden boards or metal boards are used to even out the surface. This is called screeding. The edges of the concrete are also molded to give uniformity. Then, steel trowels are used to give the surface a smooth finish and to eliminate any unevenness.

After the concrete is hard and smooth all over, it's time to apply the finishing touches. Usually a specific broom is used to give the surface texture. You can choose from multiple options including textured, smooth, or stamped.

After this, concrete goes through a curing process. The curing process generally lasts for 28 days when concrete starts resting but the initial days are the most critical. We prefer to use a curing compound so that concrete can evenly cure itself without any cracks or discoloration. Pouring concrete under frosty weather is not recommended.
Concrete Pouring: Why Hiring Professionals Is the Only Option
As you might have realized so far, concrete pouring is a job filled with numerous intricate steps. Considering the seriousness of the job and how minor faults in concrete pouring can lead to huge problems later on, you will not want to take a risk with it. We at Fullerton Pro Concrete and Masonry always provide you the necessary knowledge, experience, and resources so that concrete pouring for your project goes smoothly and safely.
To know more about us and what makes us the best choice, just give us a ring on (714) 844-7499.