Fullerton Concrete Finishing
Most Reliable Concrete Finishing Contractors in Fullerton, California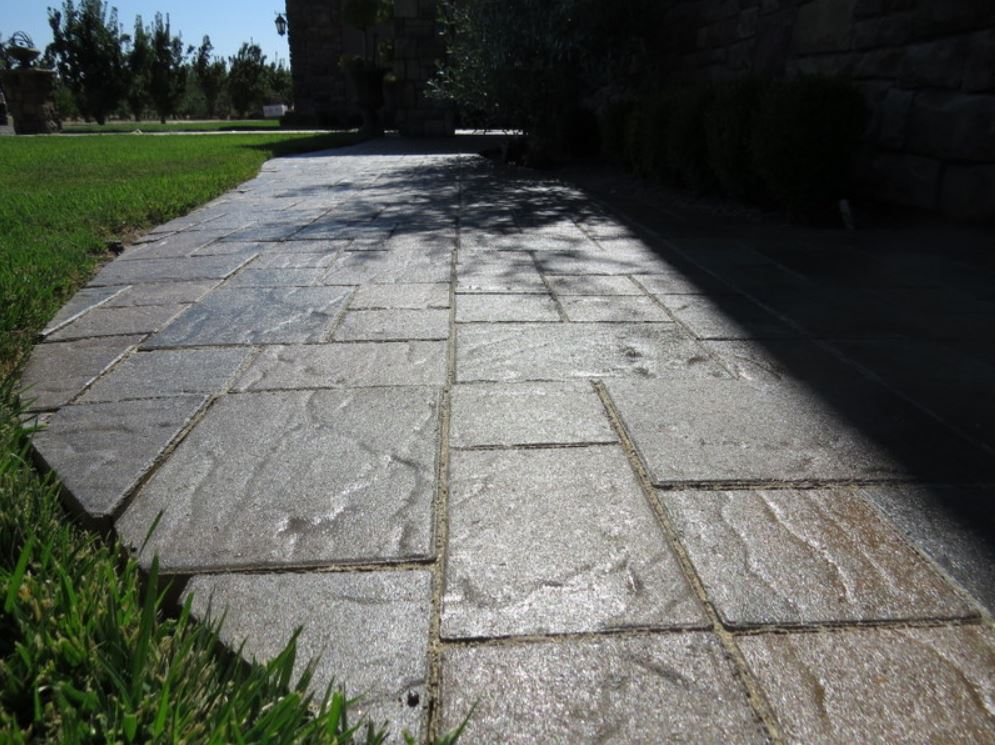 Concrete is an extremely versatile material used for construction. Owing to its strength, durability, and dependability, customers and contractors prefer concrete over any other material. In its earliest form, concrete can be molded into whichever shape you want, and you can also choose a texture and finish according to your preference. 
If you need excellent contractors for concrete finishing in Fullerton, dial (714) 844-7499 now.
The finishing is a crucial part of any concrete project, as this determines the visual appeal of your construction. That's why it's important that you are aware of the types of concrete finish.
Types of Concrete Finish
There can be various types of concrete finishes. Different finishes are used for different purposes.
Troweled Finish
Troweled finish refers to that type of concrete finish that gives you an absolutely smooth surface, using a trowel. This happens to be the most preferred type of concrete finish.
Stamped Concrete Finish
Stamped concretes are used to recreate the look and texture of other expensive materials, such as stones, rocks, flagstones, wood, etc. You can customize them according to your taste and preference.
Broom Finish
Running a broom across freshly constructed concrete surfaces creates a unique pattern on them. This type of finish is known as the broom finish. The finely smoothened finish does look great, but the chances of slipping on such a floor are very high. Broom finish makes the floor textured, and there is no risk of slipping.
Salt Finish
To create a nice design on the surface, salt is spread on the freshly constructed concrete surface. Later, the salt crystals are removed from the surface. Through this process, you can easily achieve a textured floor that is also skid-proof.
Polished Finish
To achieve a polished finish, the concrete surface is polished with chemicals, and some special tools are used to get a glazed look. This looks beautiful after completion and increases the aesthetic quotient of your floor. 
Colored Finish
Another popular concrete finish is the colored finish. Some pigments are mixed with the concrete in order to get the desired result.
Apart from these, stained finish, marbled finish, flashed finish, dyed finish are some of the other options. 
To explore more finishes and to get to know about them in detail, give us a call at (714) 844-7499.
Why Choose Fullerton Pro Concrete and Masonry for Your Concrete Finishing?
We provide you with professionals who are well-trained, experienced, and have immense knowledge of concrete and masonry works. We believe in delivering the best quality of service. When you hire us for your residential project, we would make sure that you are completely satisfied with the outcome. For us, your opinions are of great value. When you hire us, we will not only take care of the entire construction process, but we will also take into account your choices, your sense of aesthetics, and your budget. We offer our services at an affordable rate so that you can decorate your outscape without worrying about draining your pocket.
If you are living in Fullerton and planning to get concrete finishing done at your house, feel free to call us to get a quote. Moreover, if you need any other concrete and masonry services, we are the top-rated concrete contractors who are striving every day to deliver the best possible services to you. Give us a call at (714) 844-7499 and get free estimates.