Excellent Retaining Wall Contractors in Fullerton, California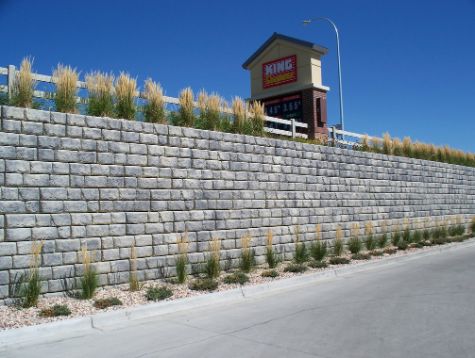 If you are looking for an expert masonry contractor to build a retaining wall in Fullerton, give a call to Fullerton Pro Concrete and Masonry. 
Call us now at (714) 844-7499.
What is a Retaining Wall? 
A retaining wall is a sturdy structure that is constructed with an aim to hold back soil from eroding. Basically, when you have a large amount of soil and you need something strong to retain it, a retaining wall is all you need.
There are a number of materials you can use for building retaining walls, such as poured concrete, concrete blocks, rocks, stones, timbers and so on. Retaining walls need to be extremely strong in order to hold back large amounts of soil. Using low-quality, inferior materials, and employing unskilled masons will soon lead to cracks and fissures in your wall. Hence, it is wise to only choose a highly experienced concrete and masonry contractor, like the Fullerton Pro Concrete and Masonry.
Types of Retaining Walls
Retaining walls can be of various types, depending on their materials and structures.
A common choice of material for constructing retaining walls is wood. While compared to stones, wood comes as a comparatively cheap alternative. However, wood retaining walls do not offer sturdiness or longevity. Hence, we do not really recommend that you build a wood retaining wall if you are looking for an extremely strong structure.

Rocks or stones can be another option for your retaining wall. But the biggest drawback of these materials is their cost. Since these are natural products, you need to spend a fortune to build a stone wall. Stone walls are very strong for sure, but they need a huge amount of labor to be built. Moreover, taking care of a stone wall is an extremely difficult task.

Mortar retaining walls are another alternative. They are sturdy for sure but retaining walls need to be adaptable to changes, and these walls cannot do that. 

Segmented retaining walls are a great option. They are equipped with an interlocking system that makes these walls durable and resilient. You can add a touch of variety to its design, and they are quite inexpensive as well. Our professionals will make sure that your wall is constructed with utmost skillfulness and perfection.
To get a quote today, call us now! Dial (714) 844-7499.
Why Do You Need a Retaining Wall? 
Retaining walls are perfect for preventing soil erosion. 

Retaining walls can reduce the chances of flooding.

These walls support and hold back soil from falling down. 

Retaining walls are pretty easy to maintain.

If constructed properly with the right materials, retaining walls last for a long time.
Why Choose Only Professionals? 
Building a retaining wall is a difficult task. Without an experienced professional, the process of construction can go wrong pretty quickly. Not just some random contractor, you need to choose the best concrete and masonry contractors for building your retaining wall, to ensure both safety and longevity. 
Our craftsmen at Fullerton Pro Concrete and Masonry will provide you with the best service in the industry. They will take care of the entire construction process so that you can sit back and relax. To hire us, get in touch today! Call (714) 844-7499 now.