Contact Fullerton Pro Concrete & Masonry
Patio, Concrete Finishing, Stained Concrete, and More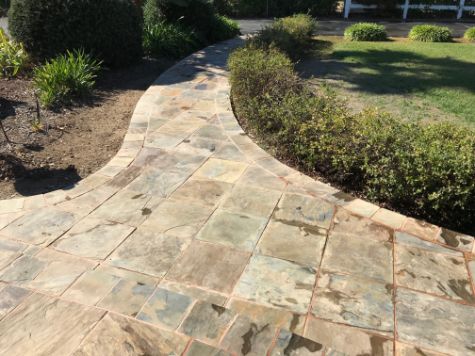 Are you looking for a reliable contractor for your construction needs? If yes, then don't think about it anymore because you are in the right place.
Contact us to get the best of the services that you deserve. Call us at (714) 844-7499, and we will soon figure out ways to get on with your project.
Not a fan of calling? Or just not available to talk? It's okay. We understand. Just fill in the details in the form below and get a free quote from us instantly!
Best Concrete Contractors in Fullerton
We know how hard it can be for clients to go around looking for a good contractor. You will need a contractor you can trust and have the experience to back their claims. And this is where we come into the picture.
Our first and foremost goal is to provide the best possible services so that you don't have any room for complaints. We are a company that believes in going the extra yard for our clients. That's why you will find our professionals closely listening to your demands and wishes and then churning out the best structures. This is done through a clear channel of communication.
We believe in transparency, and we don't want you to be unsure of anything. In short, it is the much-needed peace of mind that we provide to our clients. They have full conviction in us because they know their projects are in the best hands. 
However, we know that it is the performance that speaks the loudest. That's why we have curated a workforce that is efficient, experienced, resourceful, and innovative.
Our success, as we have discussed already, lies in the brand value that we provide. The other part is our services. Our professionals have expertise in a wide range of services. From all kinds of concrete services to all kinds of masonry works, our workforce is optimized to provide numerous services without faltering in quality. Yes, maintaining the highest standards across all our offerings is what sets us apart from the rest.
Excellent Concrete Services
We provide concrete services such as concrete pouring, concrete resurfacing, concrete foundation, stamped concrete, concrete driveway, concrete patios, concrete pavers, and a lot more. We are also the preferred choice for all kinds of pool deck installation.
We work with concrete decks, pool decks, and kool decks with equal expertise. On top of that, we are not left behind with masonry works as well. From stone works such as patios, countertops, stone pavers, stone veneers to all kinds of bricklaying, chimneys, and brick fireplace projects are offered by us.
So what are you waiting for? Mail us or call us at (714) 844-7499, and Fullerton Pro Concrete & Masonry representatives will be there for you right away.