Fullerton Turf Installation
Excellent Turf Installation Contractors in Fullerton, California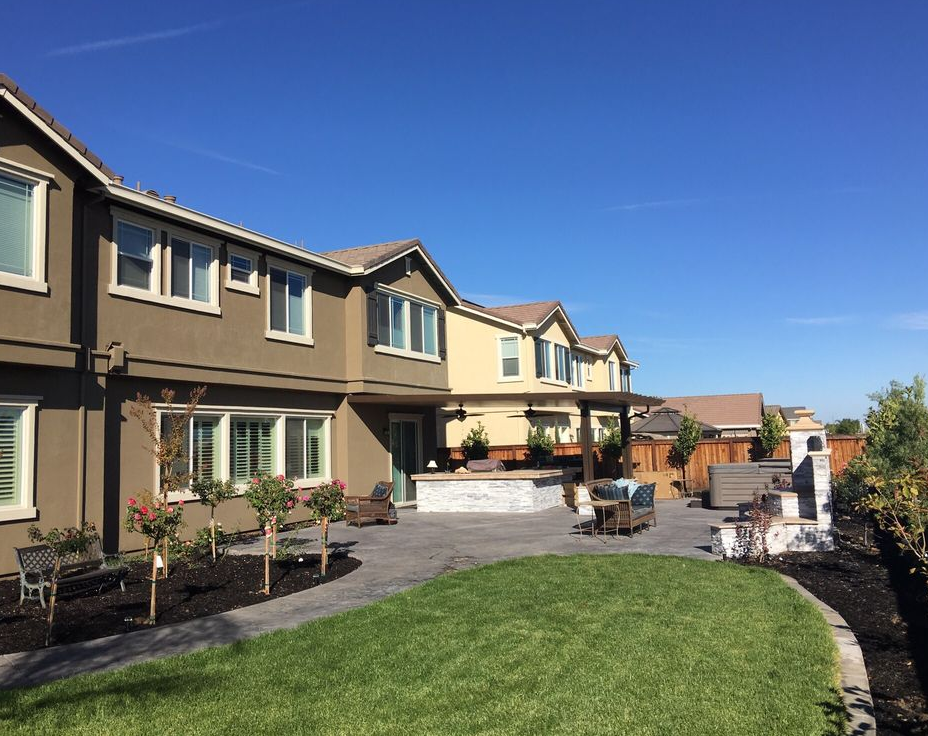 Installing a turf can add a new charm to your boring lawn. Artificial turfs look strikingly beautiful and they are very nice to walk on. Innovations have come a long way since the initial days, and artificial turfs now give you almost the same feeling as fresh grass, without the downsides. But installing a turf is not an easy thing to do. So in this piece, let us guide you through some basic steps for it. If you need to know more about turf installation in Fullerton, just give us a call in (714) 844-7499.
Steps to Install Artificial Turf
Turf installation requires a lot of steps that need to be followed to a T for a perfect turf.
The pre-installation phase requires you to survey the ground properly. You need to look for any electric wires or water pipe and plan accordingly. If the area is deemed safe you can proceed to prepare the area.

Getting rid of weeds is the next step. Prepare the area by digging out soil. You need a proper base for the turf. If the soil doesn't handle water drainage properly, you have to establish a functional drainage system. Installing a weed barrier will prevent weeds from growing up further. 

Next, you need to prepare the base. Use stone, crushed rock, or gravel to create the sub-base. It will help in water absorption. Then properly level the area for the turf installation.

Before installing the turf, getting the proper measurement is important. This will help in laying out the surface easily. After planning the placing, roll the turf properly and then trim it accordingly. You can use a razor knife to trim and fit the turf in. Steaming the turf pieces together is very important. 

Then use nails to hold the turf properly. Stitch the areas and apply pressure. 
Turf Installation: Why Go With Only Professionals?
Turf installation can appear to be a doable job for homeowners. From the outside, it can look very easy and straightforward. But doing it on your own methods are not what we endorse here at Fullerton Pro Concrete and Masonry. Primarily because turf installation needs a lot of extra factors to be looked at. Proper drainage systems beneath the surface, securing the area and establishing a functional water transfer system are just some of the important things that need to be addressed.
Moreover, laying the turf is very tricky. It can easily develop folds, lumps, and misfit edges. These nifty little but important aspects can be properly handled by professionals only. We Fullerton Pro Concrete and Masonry provide you the necessary experience and knowledge of turf installation so that your turf is installed safely and efficiently. We always make sure the turf's longevity is maintained, something that doing works on your own hands tend to affect badly.
If you need to know more about us and how we perform the perfect turf installation, just give us a call in (714) 844-7499.