Fullerton Concrete Contractor
Most Competent Concrete Contractors in Fullerton, California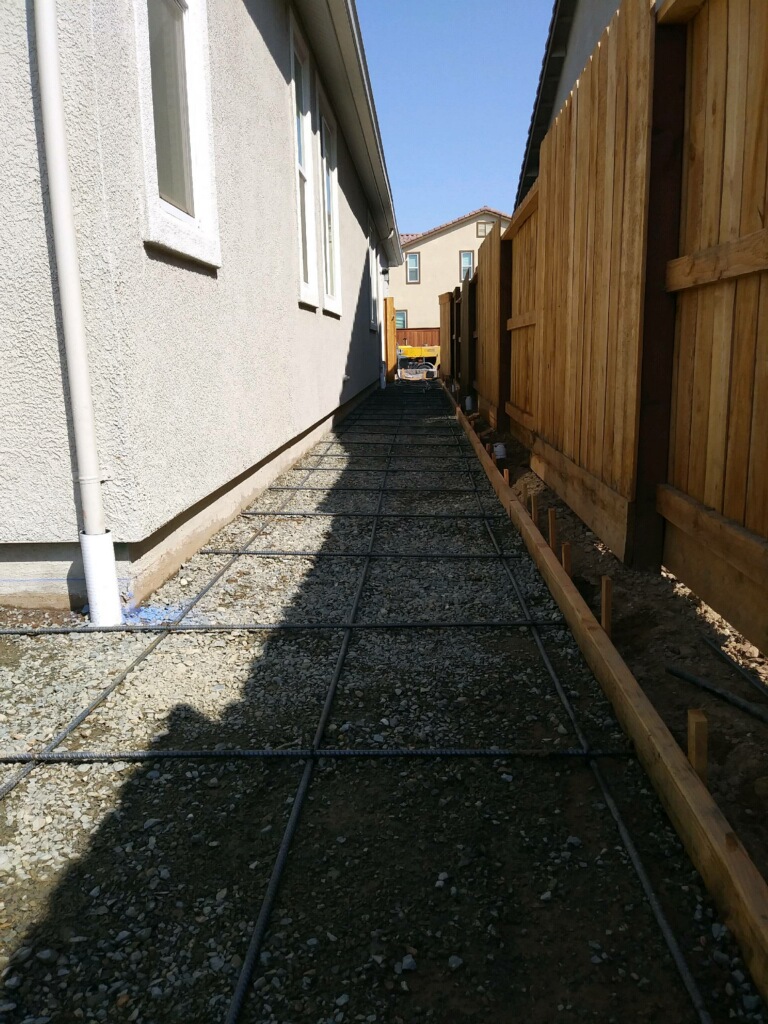 A concrete contractor can make your life a lot easier. Wondering how? Well, an efficient contractor can make your house and the surrounding landscape look beautiful and ensure that it's durable and sturdy. So, you don't have to worry about having a broken pathway here or a cracked surface there. That is why it's highly recommended that you only choose the top-rated concrete contractor in Fullerton for your project. If your property is located in the Fullerton area, or anywhere nearby, you can give a ring to Fullerton Pro Concrete and Masonry, and we will be there in a jiffy.
Reach us today at (714) 844-7499 for free estimates.
What Do We Do?
As the leading concrete contractor in the city, we do a lot of things related to concrete and masonry services. We have the most proficient team ever, highly skilled, knowledgeable, and dedicated to their work. When it comes to concrete works, we offer a long list of services. To give you a quick introduction, we have listed below some of our popular services. However, the list is not extensive. There are plenty of other areas that we cover. In case you have a special request for your project, don't hesitate to let us know! It's our job to build the house of your dreams, and we will put our best foot forward to make it happen.
Driveway
A great amount of your property's visual appeal depends on your driveway. It's quite a large area, and when you have a nicely decorated cement driveway, it attracts a lot of attention. Concrete is a great choice of material for making driveways, as it provides the required stability and strength to your surface. And if you are worried about the color, we can fix that too. Owing to decorative concrete, now you can get innumerable designs on your concrete surface, without having to spend tons of money.
Patio
A concrete patio can completely transform your house's landscape. Since the patio is the place where you will be hosting all the house parties and stuff, it needs to look gorgeous. If you are planning on a renovation, or need to build a new patio from scratch, feel free to hire us. We will plan, design, and build your patio just as you wish to see it.
Sidewalk
We make concrete sidewalks that are sure to grab all the attention. Concrete provides resilience and strength to your pavements and sidewalks. If you want a little variety, you can choose colored concrete or decorative concrete to make it look fancy. You can also install concrete pavers to create a nice finish. In case you are overwhelmed by all the choices– don't worry. We can help you out! If you have any queries, give us a call.
Reach us today at (714) 844-7499 for free estimates.
Pool Deck
Another part of your property that needs to look great– your pool deck. This area has to be skid-proof, crack-free, and hardy. Otherwise, the deck can easily lose its charm. Moreover, having a slippery deck is not desirable. For pool decks, concrete is a great solution. You can go for a Kool deck or a pool deck to make sure that your poolside can effectively resist extreme weather conditions, be it heat or cold.
Decorative Concrete
Decorative concrete deserves all the credits for making concrete a popular choice in modern homes. You can recreate any design or finish you want, such as stone, wood, tile, brick, or anything else. You can also get the desired color for your concrete surfaces. Isn't that cool? So stop waiting, and call us today for a grand renovation of your house!
Why Hire Us?
We don't like waxing eloquent about our quality of services, but our customer satisfaction rate testifies for it. We offer the most reasonable rates by the industry standard, and our services are top-notch. Fullerton Pro Concrete and Masonry is the right choice for you to construct an amazing landscape in terms of durability and aesthetic value. You can give us a call anytime, and we can discuss your project. You can also get a free quote!
Reach us today at (714) 844-7499 for free estimates.