Fullerton Concrete Driveway
Most Reliable Concrete Driveway Contractors in Fullerton, California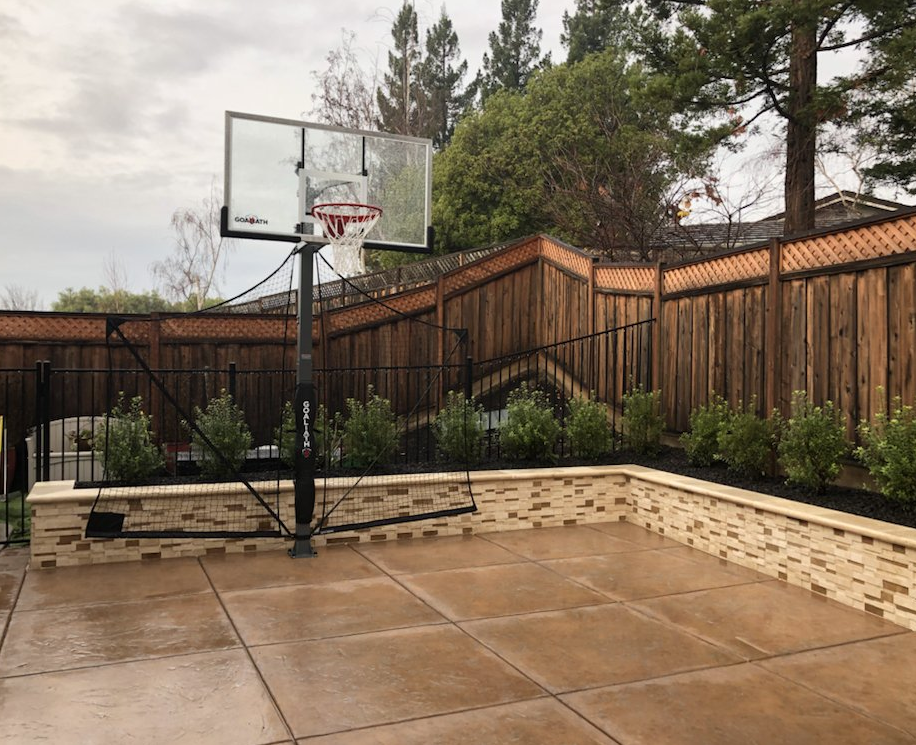 We are pretty sure that you love to have a well-maintained landscape for your house. Especially if you are in the beautiful neighborhoods of California, where each property gives a tough competition to another in terms of structure, style, and elegance, you surely won't like to lag. And when it comes to hardscaping, the first area that needs attention is your driveway. In most cases, the driveway lies right in front of your house, and trust us when we say this, a nicely constructed concrete driveway can seal the deal for you.
Concrete or cement driveways are ergonomic and offer versatility, durability, and resilience. So why choose any other material? If your property is situated in Fullerton and its vicinity, we have great news for you. Feel free to contact Fullerton Pro Concrete for all your hardscaping needs, and enjoy a smooth, hassle-free construction process. 
Contact us today at (714) 844-7499 for concrete driveway services in Fullerton.
Benefits of a Concrete Driveway
If you are a little confused about why you should go for a concrete driveway, let us give you a quick insight. Firstly and most importantly, any structure or surface related to your landscape has to be very strong. Since areas like driveways, patios, sidewalks, pool decks are constantly exposed to heat, cold, sun, and daily wear and tear. They need to have an extra layer of protection. Choosing any inferior material for your project will only waste your precious time and money.
Hence, we at Fullerton Pro Concrete always advise our customers to opt for building a concrete driveway. Concrete is widely available. Hence the cost is much lower than other materials. Concrete surfaces are easy to maintain and last for a very long time. So once you build a concrete driveway, it will be a long-term investment.
When it comes to driveway, it has to be free from cracks or any imperfections to ensure a seamless driving experience. With concrete, you will get all the necessary security. And in case you already have an existing driveway, but you want to renovate it, concrete overlays can be a great option. It's a process where we will pour over new concrete on your old surface to revamp it. You can use decorative concrete to add a touch of variety. In case you are not aware of decorative concrete, it's a special type of concrete that can add colors to the surface, create various patterns and designs, and get a unique finish for your driveway.
The best part about colored concrete, stained concrete, or decorative concrete is that you can simulate the looks and designs of expensive materials, like original stones, wood, rocks, tiles, etc. If you use actual stones or wood for your project, it will surely burn a big hole in your pocket. But with concrete, you can spend according to your budget, and still, you will be able to get an elegant look for your landscape. A well-made cement driveway will add immense value to your property. Even if you plan to sell your house now, or after a few years, it will hold a high value in the real estate market.
Hire Fullerton Pro Concrete Today!
Now that you know almost all the details about concrete driveways, it's time for you to make the crucial decision– choosing the perfect contractor for your project. With numerous options available, it can get a little overwhelming to pick one particular contractor. But remember, you won't be investing in your hardscape pretty often.
At Fullerton Pro Concrete, our goal is to deliver the best services possible, so that the result is highly durable, resilient, and beautiful at the same time. Besides having a wealth of knowledge, skills, and expertise over the concrete industry, our craftsmen have a keen sense of aesthetics. As the top-rated contractor in the Fullerton area, we have served a long list of satisfied customers over all the years that we have been working.
So if you are on the lookout for a trusted, reliable, and efficient concrete contractor, you know where to call. Dial this number (714) 844-7499 to hire us and to get a free quote for your project.