Fullerton Flagstone Patio
Most Competent Flagstone Patio Contractors in Fullerton, California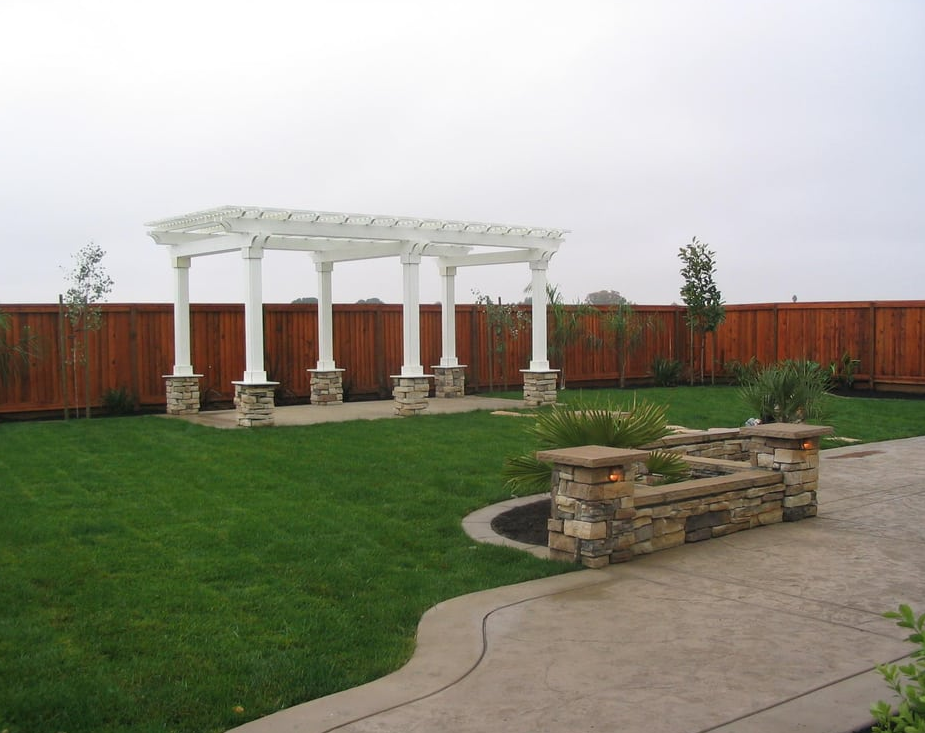 Your aesthetically designed house calls for an equally beautiful patio. The patio is the area of your house that you can use for multiple purposes. From hosting a tiny party with friends to having a relaxing time to making a cozy little garden around that area– you can let your creative juices flow when it comes to making your patio. You can consider stone, concrete, or bricks for your patio. However, among these three, stones are perfectly suitable if you are planning for a luxurious look. Natural stones, such as flagstone is one of the best materials you can use to build your patio.
If you need flagstone patio installations in Fullerton, give us a call at (714) 844-7499.
Why Get A Flagstone Patio? 
Undoubtedly, a nicely built stone patio exudes elegance. If you have an eye for style and luxury, you would surely love the look of a flagstone patio. Let's have a look at some of the advantages of a flagstone patio: 
A flagstone patio is entirely made out of natural ingredients, hence the look, shine and texture are absolutely unmatchable.

Stone is an extremely sturdy material, hence a flagstone patio would last for a long time.

Flagstone can be of various shades and textures, and you can choose one according to your taste. 

When you invest in a flagstone patio, you don't have to work much on any other aspect of the patio. Flagstones would single-handedly take up the responsibility of making your patio look mesmerizing.

You can choose a stone pattern according to your choice.
People often go for concrete stamps that replicate the look of original stones, as they come as a cheap alternative. However, if you have a higher budget and you don't want to settle for replacements, we strongly recommend that you go for an authentic flagstone patio. Stones used to be much more expensive before, but in recent times the price has gone down considerably. 
Give us a call at (714) 844-7499 and get free estimates!
You can choose to grow a number of plants in between the flagstones, to add to the beauty and natural charm of your patio. Mint, Dichondra, Moss, etc. can grow effortlessly in the gaps of your flagstones. 
Cleaning and taking care of your flagstone patio is a delicate task. You need to be extra cautious while cleaning up, so as to not disturb the arrangement of stones in any way. Flagstones are highly durable, provided that you invest some time regularly for maintaining them.
Why Hire Fullerton Pro Concrete and Masonry?
Constructing a flagstone patio is an intricate job that needs only skilled craftsmen. Besides being experienced and highly skilled, the professionals conducting the project must also have an eye for aesthetics. At Fullerton Pro Concrete and Masonry, our team has both the experience and the artistic sense required for such a delicate task.
Hiring an inadequately skilled contractor can result in the failure of your project. Since you are spending so much money on building a flagstone patio, you must hire only the best contractor in your area.
If you have a similar project, and you wish to enquire about our services or get a quote for your house, feel free to get in touch with us right away. Call (714) 844-7499 today.