Walnut Concrete and Masonry Contractor
Best Concrete and Masonry Contractors in Walnut from Fullerton, California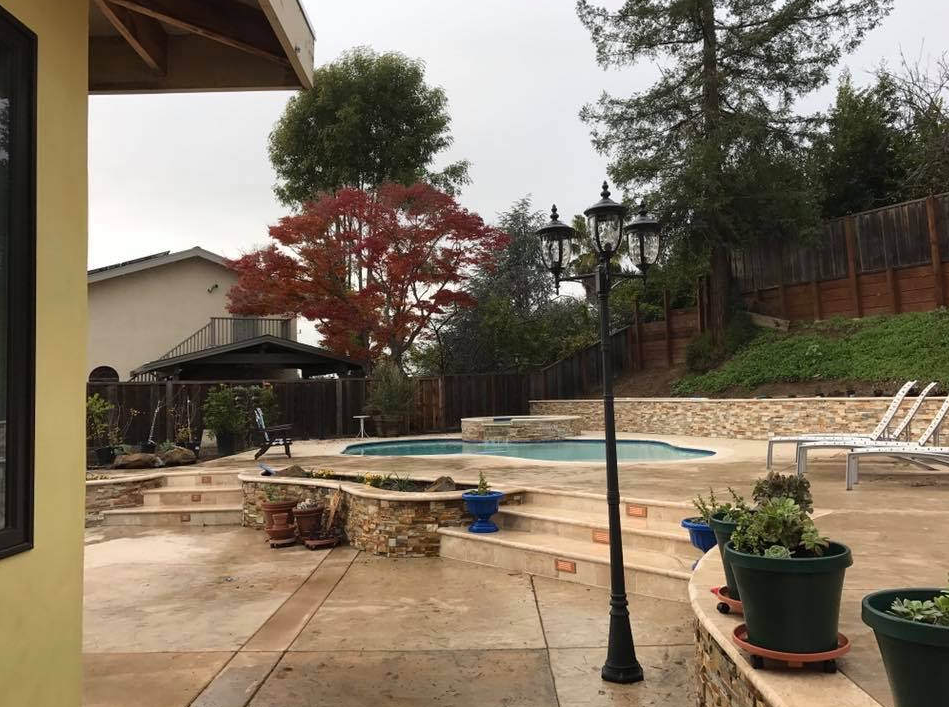 Are you living in Walnut, California? Are you in need of a reliable and efficient concrete contractor for your house? You have landed on the right page! We are the top concrete and masonry contractor in Walnut, and we offer numerous services about concrete and masonry works. Read on to find out more about us! 
Reach us today at (714) 844-7499 for free estimates.
Services We Offer
Concrete
Above anything else, concrete is our favorite material for all types of construction. It's long-lasting, hardy and can tolerate any pressure pretty well. 
Pool Deck
If you haven't yet invested in building a nice concrete pool deck, what are you waiting for? Your pool area needs to be super strong and skid-proof at the same time. To enhance the look of your landscape, a concrete pool deck can come handy. You can make optimum use of decorative concrete to get the desired look for your deck, and you won't even have to increase your budget for that! To ensure that you can continue enjoying your pool time even during summers, you can easily opt for installing a pool deck. If you want the best quality, then we would suggest that you go for a Kool deck, that will not only be durable but also raise the beauty quotient of your house. 
Sidewalk
Your sidewalks need to look great to match the entire vibe of your house. In concrete, the options are endless. You can either use colored concrete, or you may install pavers for a simple yet elegant look. And of course, all of these options are highly dependable. 
Driveway
Constructing a concrete driveway can help you in multiple ways. First and foremost, it is long-lasting and low-maintenance. Secondly, it is extremely sturdy and can tolerate great amounts of pressure. Thirdly, you won't have to spend a fortune on building it, as concrete is much less expensive than other available materials. Last but not least, you will have innumerable options when choosing a color, finish, and style for your driveway. So stop thinking anymore, and give your driveway a much deserving upgrade. 
At Fullerton Pro Concrete and Masonry, we also offer concrete pouring, pumping, making slabs, countertops, installing pavers, and plenty of other concrete related services. To get more details of our services, give us a call. 
Reach us today at (714) 844-7499 for free estimates.
Masonry Services
We also hold an esteemed position in the city as the leading masonry contractor. We are highly skilled in dealing with stone and brick masonry works. These works require a wealth of knowledge and experience, and we possess all of them. Our trained and skilled craftsmen will deliver the best services for your property.
We offer building stone and brick driveways, sidewalks, patios, countertops, bricklaying, making fireplaces, and many such services. An important part of masonry is making the mortar. It needs to be strong enough to bind the brick or stone units together. If the mortar is not of the right proportion, the entire project may turn to dust. That's why you should only hire a professional like us, who are proficient at handling these challenging materials effortlessly.
Why Choose Us? 
As you must have understood, dealing with concrete, stones, and bricks is not a cakewalk. We have years of experience in the masonry and concrete industry. Hence we can guarantee that we will build the sturdiest and most beautiful structures for your landscape. We understand the value of your hard-earned money, and we would never want you to waste it on some unskilled contractor who won't be able to deliver the right kind of services for you.
Trust only the highest-rated professional, as you surely wouldn't like to spend tons of money on repairing your landscape every few years. If you have any specific request or a query, our team will guide you through it. All you need to do is give us a call on this number.
Reach us today at (714) 844-7499 for free estimates.
You can also fill-up the form below, and we will get back to you in a jiffy.